NEW release by UltraSun "We Can Runaway" debuts at Top 10 in the Club Charts for the Ministry of Sound magazine – June 2003 Issue
Experience the incredibly catchy new single from one of Australia's most promising dance acts – UltraSun!
Features remixes by Voodoo & Serano (UK), our own Alex K, the much anticipated Christos Club Mix and also a BONUS breakbeat remix of their first Hit single "Love Me More" by Sonic State (USA)In-Stores Now . . .
Out now through EMI Records Australia
For all licensing enquiries . . . E-Mail Declan Lee (declan.lee@emimusic.com)
For more information on UltraSun – visit UltraSun.dotdance.com
::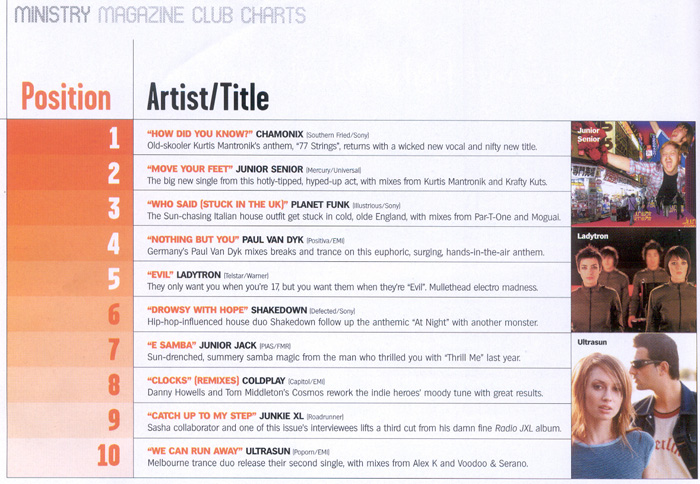 ::